Trucks
I now have a new truck and I like it more than I thought I would. It is a 1999 Dodge Ram 2500 4x4 with the Cummins 5.9L diesel. It is a short bed, is loaded..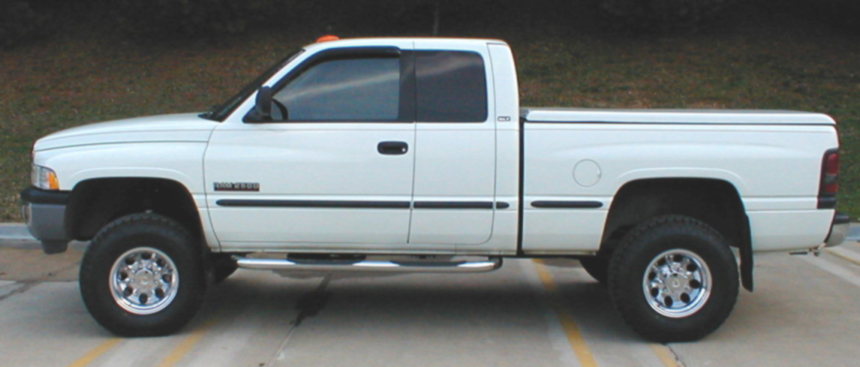 My old Ford pickup truck is my other baby. I've had it for 14 years and even though it is old, by some standards, and has a few problems, I can't bring myself to sell it. (correction, I'm thinking seriously about selling it now). I used to drive it regularly but now that I have the "Beamer" I don't drive it except in cases of snow or if the BMW's has taken ill.....which is rare.
---
This is a picture of it. It has 39.5" Super Swampers with a 4" body lift and 2" suspension lift.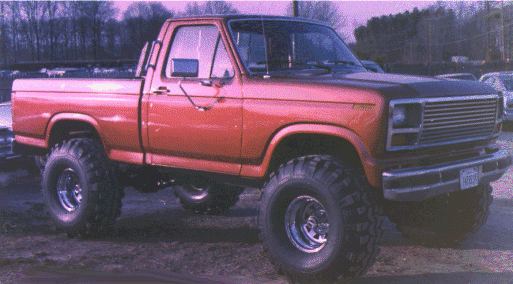 A cool International I saw one day.